today i'm linking up with: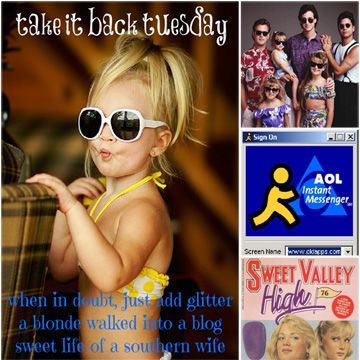 for my own version of Take it back Tuesday!
'things lo liked to do for fun back in the day'
For intellectual stimulation, otherwise known as BOOKS I READ:
a large part of my early- middle school career involved reading these:
good old nancy drew.
you bet your bottom dollar my mom had these exact ones. and i read them. all.
they were seriously the BEST!!!
Elementary Lauren really loved:
Judy Blume & Beverly Cleary
Who's side were you on?
B.C. : the mouse and the motorcycle, beezus and ramona, dear mr. henshaw...
J.B: freckle juice, fudge-a-mania, tales of a fourth grade nothing...
another two fantastic book collections. i plan on having my kids read these books (if i have girls).
i wish i could say i read goosebumps,
but the covers on the books were scary enough for me not to open them.
um.. yeah.

Now for EXERCISE:
skip it. need i say more? i had the blue one. and played everyday after school. it was good exercise!
IMAGINATION:
this my fellow bloggers, is what's known as the REAL POLLY POCKET. this was such an amazing toy, i don't know how i could allow myself to let dear old polly get lost in my closet. well, she was after all the size of a pinky nail, and not an actual finger like today.
THE ARTS: SINGING AND DANCING:
these two toys really were the best. i don't think a day went by that i didn't use my first sony until it broke. pair that with Disney Sing-along-songs (is everybody ready? a to sing along! with disney songs! a disney singalongggg!!!!) and you had one happy 5 year old girl!!
please watch this video, don't you just love this?!?!?!
http://www.youtube.com/watch?v=p3I7684zdUs
<-- opening for disney sing a long
http://www.youtube.com/watch?v=eJhseCrVKZE
<-- oddly one of my favorite songs that i can remember!
i hope you enjoyed this little edition of Take it back Tuesday. All of these things were such a big part of what makes me a bubbly, happy person today!