so while this book is about the big question,
"

Will you succeed? Yes! You will indeed! (98

¾

% guaranteed.)"

,
i am however writing about an actual place i went to last night. :)
i have three words for you.
DISNEY.
ON.
ICE.
(and i came home with a disney on ice bucket filled with popcorn #noshame)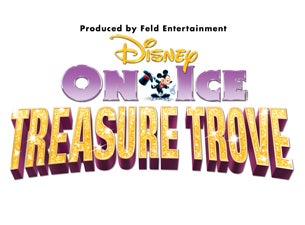 This was such an exciting night...i was reliving one of my most favorite childhood memories! my mom took me, and we sat 2nd row in the lower level, center of the ice. it was a dream come true. i was so close that i could see Aladdin's bad face acne....poor aladdin. he wasn't even cute!
it was such a quality show. alice in wonderland, peter pan, lion king, snow white, aladdin, little mermaid, tangled, princess tiana (i dont even know what movie she's from)...of course mickey, minnie, goofy and donald were there too! the beginning a treasure box came out and the first clue was a clock... alice was late, for a very important date... but i don't quite understand why we didn't continue to find more clues...that was the only time the actual treasure box was brought out. kind of strange. but regardless of the dumb treasure box, the show was very well put together.
it makes me sad that i never auditioned to skate for one of those shows. that was a real-life dream job i've always wished i had. i wonder if i can do it now ? :) i'm sure with some practice i would be able to do so. (did i forget to mention i used to ice skate?) i mean seriously, the most the back up skaters did were single-axles. i can clearly do that. the main characters were pulling doubles and triples which i know i cannot do. ANWAY. it was so cute (and annoying at times) to hear the little girl behind me get so excited for the princesses when they would come out (and when she proceeded to talk through the entire 2nd half). Hearing kids yell the answers out to the questions that mickey and minnie asked is so adorable. so innocent. oh how i wish i was in elementary school again.
sadly i only have 1 photo. and if your asking its not of my gorgeous looks (i had to wear my glasses!).. no, it is actually it is a picture of Timon and Pumbaa. the pumbaa was ADORABLE.
if this show comes to your area (only assuming that you LOVE DISNEY!!!), i would suggest seeing it! i has really great numbers esp. for Alice in Wonderland, Peter Pan, Little Mermaid and Lion King :)
happy friday. and happy THREE DAY WEEKEND to those of you who are off!