do you ever feel this way about people you work with? you constantly are trying to figure out what they do the solid
8
6 1/2 hours
that they are in work?
(they stroll in an hour late and leave 1 1/2 hours early-- you know they have a "doctor's appointment")
yes. this is me. on a daily basis....trying to wonder how certain individuals have made it this far in their lives (work and personally related).
i mean. you ask a question, like "is the sky blue" and you get an answer "well the grass is green
".
i am trying to be nice. i am. but i just am finding it's very difficult for me these days.
here are some ecards to prove why:
i'm glad to hear that you've scheduled your mammogram, have the plumber coming to check that pesky toilet, and that the dermatologist is going to look at that strange mole on the back of your leg that looks like the shape of kentucky...really i'm so happy you are on top of these things! must you speak as if you are in a wind tunnel and the person on the other end can't hear you?
"okayyyy!!! thank you!!! buh bye! thank you!!! bye byeeeee"
yes. i have one of those who talks like that when ending a conversation on the telephone..
more like "you hang up first, no you hang up first, okay i'll hang up first, no let me!"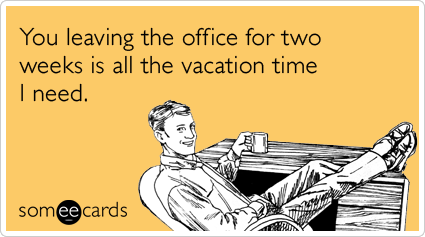 ...except when your people all of a sudden show up out of nowhere and need 1,546,235 things done!
where were they when you were
shopping for yarn
online last week?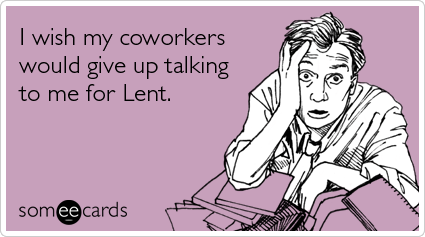 you know that one coworker, who you ask a simple question to like, "how did you figure out how to do this" and you get an explanation on how she did everything BUT what you were asking for?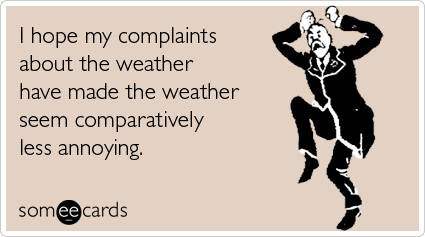 ok ok, so these aren't related to annoying coworkers, but it is realated to my post the other day asking you all
if you realized cold it was outside?
....too bad its only 40 degrees today. but you can bet that's what i look like in my office today.
this one can go two ways.
1. that annoying biotch who ignores everyone and everything. does her job. 9-5 and never socializes.
2. sarcastically, "oh my gawddd, i'm SO busy".... really? why is it that I see you browsing JCPenney's online and Florida hotels' websites for your entire workshift?
well then. that sums up that.
xo,